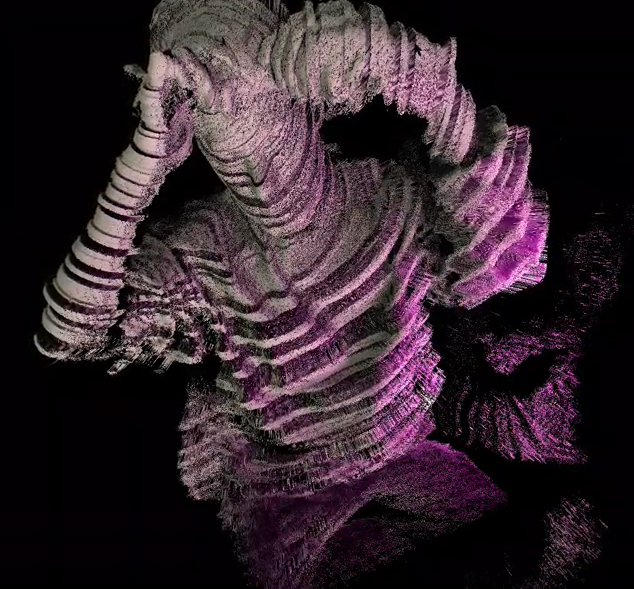 Aaron Moreno Ayala
aaronilai@gmail.com
Programmer & designer of interactive experiences. Performer at places such as La MaMa Experimental theatre and Sonar BCN. Worked in various short films, a feature film, a TV documentary and a video-game. Also, involved in coding and sound design for interactive installations. Producer of three albums and various singles for Electronic, Hip-Hop and Rock music.
---
EXPERIENCE
INTERACTIVE TELECOMMUNICATIONS PROGRAM Coding Lab
New York University
February 2020 – June 2020
Teaching, debugging code, feedback on projects.
HEMISPHERIC INSTITUTE Video Collections Assistant
New York University
January 2019 – July 2020
Research, writing about political performance. Videographer
REFEST Festival
LaMaMa Theatre & Culture Hub
March 2020
Performer
ES EL AMOR Comissioned AR Filter
Systema Solar
August 2019
Coding
TRAVERSE Mobile App
Superbright.me Studio
June 2019
Sound calibration and Unity coding in C#.
SONAR BCN Festival
Ha$lopablito
July 2019
Performer
ES EL PUTO SUEÑO Album
Ha$lopablito
January 2018 – July 2018
Producer, beatmaker, backing vocals, mixing.
TACARCUNA Documentary
Dir. Patricia Ayala
Apr. 2017 – May. 2017
Musical arrangement.
RECONSTRUCCION.CO Videogame and short films
Pathos Audiovisual / Vivelab
October 2016 – January 2017
Composer and sound designer. Implementation in Unity and C#.
Comissioned by the GIZ for mobile devices.
MUTIS Documentary
Dir. Patricia Ayala
October 2015 – January 2016
Composing, performing and recording.
Documentary comissioned by Señal Colombia.
Winner of the India Catalina Prize for best documentary.
UN ASUNTO DE TIERRAS Film
Dir. Patricia Ayala
September 2014 – December 2014
Composer. World premiere at Cinema Du Réel Festival.
Honorary mention at Habana Film Festival.
CESÓ LA HORRIBLE NOCHE Short film
Dir. Ricardo Restrepo
September 2013 – December 2013
Composer. Short film. Winner of TAL Prize (Televisión de America Latina).
Winner of the Best Documentary Prize in Bogoshorts 2013
---
SKILLS
Unity, Unreal Engine, C#, VR & AR, JavaScript, Python, Ableton Live, Logic Pro, Microcontrollers, MAX MSP, Video Editing, Live synthesis, Drummer, guitar player, singer.

English, Spanish.
EDUCATION
MPS Interactive Telecommunications Program
NYU, Tisch School Of The Arts 2018-2020
GPA 4,2

BFA Music composition
Pontificia Universidad Javeriana 2012-2018
GPA 4,2
AWARDS
Pontificia Universidad Javeriana
80% Scholarship

Red Burns Award Scholarship
Tisch School of the Arts